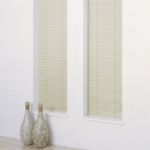 If you are looking for Venetian blinds in Westhoughton, try Bolton Sunblind Centre. We have been in the industry for many years, and we have a wonderful stock of amazing blinds and window dressing accessories. We are fully able to provide you with quality, made to measure blinds, making sure that the room you are decorating is up to standards, and that the blinds provide you with the privacy you need, as well as adequate sunlight. And should you require more fresh air inside the room, you can do so by opening the blinds.
We offer a dedicated window fashion service, and should you have any questions, our sales attendants will endeavour to provide you with the right information. In Westhoughton, Venetian blinds are the original of all blinds. At Bolton Sunblind Centre, we have them in different colours, and they are available in 3 different sizes. And they are also available in quality aluminium as well as wooden ones. And if you are looking for a complete set, don't hesitate to ask about our headrails and bottom bars, and all of our Venetian blinds are compatible with the Perfect Fit® system. Furthermore, if you have small children, no need to worry, there are no control cords, and the blinds are completely safe if you are looking for secure blinds. Also, we carry out all fitting and installation ourselves, and we are so sure of the quality of our blinds that we offer a 5-year guarantee on all of our products and fitting. We offer a personal service, which means, we attend to each client individually, and for that reason, 90% of our business comes from word of mouth.
For an amazing range of Venetian blinds in Westhoughton, you will not be disappointed with Bolton Sunblind Centre. And if you are unable to get to the showroom, please be informed that we can bring you the mobile showroom! For more details about our Venetian blinds, contact Bolton Sunblind Centre. We have been dressing windows since 1968 we have built our reputation around the quality of our products and the personal service that we offer each customer.