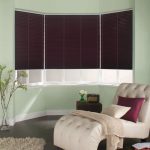 Consider our beautiful pleated blinds in Westhoughton for style and convenience. Pleated blinds are an excellent choice as they offer numerous benefits. We are a local company, and we take great pride in our excellent level of customer care and service. Thus, we offer reliable, affordable, exceptional services to our customers. This is the main reason why most of our work comes to us via recommendations from satisfied clients. Furthermore, we offer a range of stylish and practical blinds, of which pleated blinds are highly popular.
You may find it difficult to choose between the different styles available. However, in Westhoughton, pleated blinds are a great choice if you're looking for a non-traditional shading solution. These blinds don't need drilling and placement in relation to window frames is easier. If you're planning to install them in your south-facing conservatory, patio or balcony, you'll find that they give you great sun protection. Many pleated blinds have a thin coating of aluminium that repels the heat and UV rays. Along with these benefits, pleated blinds are attractive. Hence, they'll add a unique style to any room in your home.
Another benefit of pleated blinds in Westhoughton is that they can help you save on your energy bills. Thus, they also help to control light inside the room. Your interiors can look lighter and airier even with the blinds drawn. If you'd like darker accents, you can choose panels in the right colour for this. Pleated blinds offer privacy, they are easy to raise and lower, and are durable and efficient. You can choose any kind of fabric. Thus, you can choose your designs and colours from our extensive collection. Contact Bolton Sunblinds and find out more about our pleated blinds. All our blinds come with a guarantee. In addition, all our blinds have competitive prices.