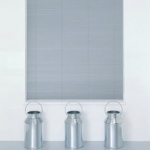 Shop for quality Venetian blinds in Parbold and dress your windows with the most beautiful blinds from Bolton Sunblinds. When it comes to installing new window curtains or blinds at home or at the office, you will not regret paying us a visit. Not only do we have the best showroom, but we have an extensive stock. And we are also able to provide you with blinds that will suit your specific needs and we will help you with the installation as well. Once you enter our showroom, you will have an attendant to help you with your purchase and make sure that you are completely satisfied with the products.
At Bolton Sunblinds, we believe in offering our customers the best service possible. In Parbold, Venetian blinds are made to measure, using the best exacting standards and modern machinery. Our staff members will not hesitate to visit your home if required to take the measurements themselves, making sure that the blinds will fit in perfectly. And once the blinds are ready, our team of fitters will do the installation themselves. If you are concerned about the colour of the slats, do not hesitate to talk to our employees who will be glad to showcase the different slat colours that we have in our stock. There is a wide range of blinds, types, colours, fabrics that you can browse, and if you are looking for something specific, do not hesitate to let us know.
All of our blinds, including our venetian blinds in Parbold, come with a 5-year guarantee. We use only the best materials, and if you are looking for something bespoke, do not hesitate to talk to us. We are the specialists when it comes to blinds, curtains and accessories for the home. For more details about our Venetian blinds, contact Bolton Sunblinds. Venetian blinds remain a classic choice when it comes to window dressings, and the blades can be easily adjusted to let in the desired amount of sunlight and air, while keeping your privacy.