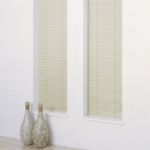 Venetian blinds in Chorley add a classy look to any room in your house. These blinds were the preference of high society. Yet, they continue to provide a classy look today. Originally, Venetian blinds were made from wood. However, they are also available in heavy gauge aluminium slats in a range of exciting colours. In addition, our Venetian blinds are available in real top-quality basswood. The blind slats we offer are available in different sizes. These include 16mm, 25mm, 35 mm and 50mm slats.  On top of that, all our blinds are child safe. As they have Perfect Fit frames, or a Monowand control, our Venetian blinds are ideal for all rooms in the home.
If you are keen on changing the look of your interiors, we're happy to assist. Hence, in Chorley, Venetian blinds we have on offer provide a warm, natural feel to your windows. Furthermore, our Venetian blinds are available in a wide range of colours. You can choose from bold and bright colours, delicate shades and metallic colours. Regardless of the colour you choose for your Venetian blinds, you can be sure they'll a sophisticated look to the room.  Furthermore, we can offer a matching pelmet to cover the head rail. In addition, you can choose from colour coordinated cords and matching toggles.
Venetian blinds in Chorley offer a number of benefits. Apart from their classy look, they are easy to maintain. Simply wipe them down with a cloth or a duster and your new blinds will look as good as new. Furthermore, our Venetian blinds are excellent value for money. Highly competitive in price, our Venetian blinds are the ideal window covering solution. For more details about how our expert team can assist you, contact Bolton Sunblinds right away. Venetian blinds are a great choice. You can adjust them for light control and privacy – a perfect solution for an afternoon nap. A highly durable blind option, these blinds will provide the window covering you want for many years. Ours is a local business, proudly assisting our clients since 1968. Change the look of your interiors with our excellent quality Venetian blinds.