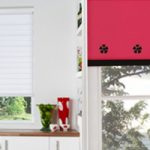 Our selection of energy saving blinds in Leigh offers a versatile range of contemporary and traditional blinds, perfectly made with a focus of style and simplicity. In case you need perfectly made blinds that will give you unmatched control of the temperature of your home, look no further. Our friendly family-based team at Bolton Sunblinds will undoubtedly leave you spoilt for choice in helping you get the best-suited blind for your home. Perfectly made for bathrooms, kitchens and conservatories, we offer you a chance to choose from an impressive selection of plain fabrics, ultra-trendy printed designs, woven Jacquard fabrics, incredible voiles and dim out options where required. Importantly, each blind comes with its binding ranging from varied textures, shades and print. And as if that's not all. Our team of fantastic in-home service specialists will guarantee you that our blinds are of excellent quality, best of modern technology and designs.
As if being such a statement in your room isn't enough, they are precisely made to fit your window. In Leigh, energy saving blinds are energy efficient, thus ensuring you reduce the heat in the summers and stay warmer through the winter. Our made to measure blinds are made to the latest standards, matching all the new and safety regulations. Considering that electricity bills are ever skyrocketing, installing these energy-saving blinds can significantly reduce overall power consumption and help homeowners save money for a rainy day. According to the latest industry figures, when you install energy saving blinds, you could save up to 15% off your heating bill.
Energy saving blinds in Leigh will transform your windows into anything and everything you want them to be. Contact Bolton Sunblinds today, you will love what we do. Our exemplary quality blinds, quality services and cheap rates are unrivalled. We pride ourselves on not only delivering great products and services but also in a pocket-friendly budget. Making our customers happy and fully satisfied is our key priority. As a result, most of our business comes through recommendations from previous customers. Truth be told, our energy saving blinds offer eye-catching designs.