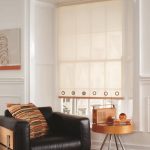 Blind repairs in Bolton can help you save a lot of money especially when you want to restore expensive blinds back to their original condition. Blind repairs can easily help you get fully usable and beautiful blinds without having to buy new ones. This service is very important as many owners know that blinds can be quite fragile, they can easily get broken when you clean or when kids play around the house. Fortunately, blinds have parts which are easy to replace and skilled workmen can professionally repair these blinds. You could also ask service providers to replace parts with new colours and designs for your blinds.
In Bolton, blind repairs are done with ease through Bolton Sunblinds, one of the largest window covering sellers in the area, who can also provide you with the services of experienced repairmen. Not only do they repair blinds, they sell a large selection of vertical blinds as well as other types of blinds of different styles. The blinds that they sell can create a comfortable home interior as well as a formal office or business environment.
Blind repairs in Bolton are a very practical option especially when you want to avoid having to buy new blinds just because your old blinds have suffered from minor damage. Apart from the different types of blinds, they also offer child and animals safe options that include mono wand and cord free, stitched in bottom weights and chainless. At Bolton Sunblinds, they guarantee that expert workmanship at affordable prices. Don't spend money on new blinds when you can have your blinds expertly repaired. If you are looking for a company that will assist you with blind repairs, contact Bolton Sunblinds.