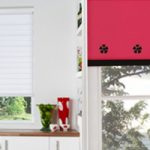 At Bolton Sunblinds we offer special fabrics for blinds in Wigan and nearby areas. Our wide range of choices is guaranteed to give you the best. Do not miss taking a peek at our gallery for the latest news on new innovations and designs. We pride ourselves on top quality and services. We're here to support you on any window dressing queries you may have. Our commitment as a well-established local business is to provide top quality products at affordable rates, tailored to your requirements.
For our customers in Wigan, fabrics for blinds are available at our showroom in a dazzling selection of colours, styles and materials.  Bolton Sunblinds was founded by Simon and Zoe Inns in 1968. We enjoy a great reputation quality fabrics and personalised services at competitive prices. Most of our business is through recommendations and thanks to 100% customer satisfaction we have a large customer base. You can approach us through direct appointment or connect with us online. We also have an additional mobile showroom service that will bring samples to your doorstep. We are the only company that offers a unique five-year warranty on all our products and installations.
Our premium quality fabrics for blinds in Wigan are customised to accommodate traditional and modern designs, fittings and usage. Apart from beauty blinds are also functional. Our blinds are sought after for both their versatility and functionality. In addition to the classic Roman, Venetian, pleated and vertical designs, we also have many variations like energy-saving, child-safety, roof covers and  "perfect fit" versions. Fabrics in a large palette of colours, weaves and designs are available to choose from. A soft luxurious texture with accessories like braids, pulls and eyelets for Roman blinds, blackout-lined ones for privacy in bedrooms, voile and faux-suede for traditional blinds are some of the choices available. All fabric is durable and specially strengthened to withstand wear and tear of different operating systems used in manufacture. Protective-coated backings for pleated blinds, reflective backing for energy-saving ones, and simple elegant patterned designs for roller blinds are the many ways in which fabrics are treated during manufacture. For more information about our range of fabrics for blinds, contact Bolton Sunblinds. Let us know what you have in mind.