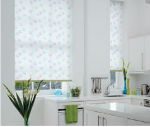 We at Bolton Sunblinds will gladly assist you with an enquiry for vertical blinds in Farnworth. Should you need to replace, or need to install vertical blinds on the windows of your home, we have a large selection of patterns, fabric and sizes to choose from. Your vertical blinds might have faded unevenly in the sun or you might decide you need a new look for your home. Removing the blinds is not at all difficult, but you might require assistance removing the brackets. We can schedule an appointment at your convenience to measure new vertical blinds for your windows. We can bring a selection of vertical blinds for you to compare and see if they suit the décor of your home.
In Farnworth, enquiry for vertical blinds is becoming more frequent at Bolton Sunblinds. They were popular decades ago and are now making a comeback. Our range of fabrics and materials for vertical blinds is large and includes solar blinds, fire retardant blinds – these are especially handy for kitchen and children's room windows – as well as popular and trendy looking fabric types.
An enquiry for vertical blinds in Farnworth is easy for Bolton Sunblinds to address. We have been in business since 1968 and we can appreciate the choices a customer will make. We will ensure that you will be satisfied with the vertical blinds you decide on. We are a family owned business and 90% of our new business is referral. Bolton Sunblinds takes pride in hanging blinds perfectly. We ensure that the blinds are installed correctly and professionally. The weights we use on the bottom of the blinds ensure the vertical blinds hang correctly, adding to an already beautiful finish. Even expensive blinds can look cheap if improperly hung, but at Bolton Sunblinds, we pay careful attention to detail. If you want a substantial, interesting and varied choice of vertical blinds, contact Bolton Sunblinds for a quotation today.