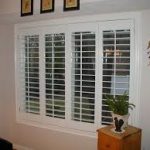 Looking for blinds in the Bolton area?  The specialists at Bolton Sunblind Centre can now provide you with more window fashions than you could ever wish for in addition to the very best service possible. No matter if you are re-decorating a conservatory, completing a design project or just wanting to replace old blinds, you are guaranteed to find exactly what you are looking for that will match your existing décor and requirement. Bolton Sunblind Centre has an extensive selection of products to suit all budgets and needs. They have been in business for many years and have built up an outstanding reputation that is hard to beat when it comes to quality and service. Around 90 percent of their business comes from personal recommendations, which says it all.
In the Bolton area, blinds available include energy saving blinds, roman and vertical blinds, Venetian and conservatory blinds, pleated and roller blinds and much more. In addition you also have a choice of curtains and shutters that come in an array of innovative styles and colours. All blinds are made to measure with the use of modern technology and their team of experienced blind manufacturers. No matter if you're looking for traditional or contemporary blinds as a protection against the sun's glare or heat loss, this company will have you covered from start to finish. The high quality they offer is unbeatable which is why you will get a 5 year guarantee on all fittings and products.
The latest catalogues and brochures on blinds in the Bolton area can be viewed online or you can book an appointment with Bolton Sunblind Centre and their experts will bring the mobile showroom to you. Their highly trained and experienced sales and fitting team will provide you with the perfect look that is modern and eye catching. No matter what type of blinds you require, these experts will provide you with a sound solution that will leave you totally satisfied. For a no obligation appointment, give the friendly staff at Bolton Sunblind Centre a call where they will either come out to your home or talk you through the various types of blinds and products and answer any queries you may have.