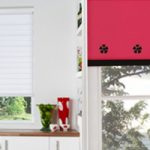 With our top quality energy saving blinds in Parbold, you can save more than 15% on heating bills this winter. Since our establishment in 1968, we continue to enjoy our reputation for our solid reputation for quality, service and pricing. As a local firm, we commit to serving the communities we do business with. We also ensure that our clients have access to the latest technology, materials, products and information from across global markets. Unlike most other firms that offer a standard one-year guarantee, we are confident enough to offer a five-year warranty on all our products and fitting.
Our team can help you with the right advice. In Parbold, energy saving blinds are available in a range of colours. Moreover, they're at different price points too. Most of our business comes to us via recommendations from customers who have 100% satisfaction with our services. Ours is a family run business that's run on professional lines. We offer a comprehensive selection of window covering products. These include curtains, blinds and shutters. They are available in a diverse range of materials and fabrics. In addition, with safety and privacy features to suit your unique requirements. You can find your choice of stunning blinds of dofferent types in our showroom.
Stylish energy saving blinds in Parbold are a great addition to any room. They're also known as thermal blinds. They have a special coating on the side that faces outwards. This helps to reflect sunlight out during the warm weather. Additionally, they trap the heat inside during winter. This makes them a great choice for all the year round energy saving. Moreover, they give your room that Wow Factor. Contact Bolton Sunblinds for our energy saving blinds. Choose your gorgeous blinds from us today!