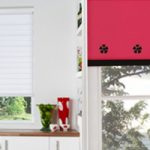 Watch your utility bills shrink with our top quality energy saving blinds in Chorley. If your priority is energy efficiency we have the perfect choice for you. Additionally, these blinds offer privacy and comfort too. They combine aesthetics with technology, and boost the value and looks of your inner spaces. We have more than half a century's experience in this sector. Our reputation for service, quality products and affordable pricing is well known in this region. We offer a comprehensive 5 year guarantee on all our products and fitting. This speaks volumes about our confidence in our work and our goods. We are proud to claim that more than 90% of our business comes to us via recommendations. Our customers are our best brand ambassadors.
For homeowners in Chorley, energy saving blinds are a great choice for all seasons. In winter, they prevent heat escaping through your windows. In the hot season, they reflect light away from the windows, keeping the room cool. The most common type uses a honeycomb design. This fabric traps air between the layers, making the blinds an effective insulation barrier. This makes it the perfect choice for conservatories. You can choose from our wide range of fabrics that includes PF, SPC, ESP and ASC. The latest industry figures reveal that these blinds can save you at least 15% on your energy bills. You can certainly put that money to better use elsewhere. Apart from the blinds themselves, using the right frames increases their efficiency. These frames hold the fabric closer to the windowpane and makes them more competent.
When you purchase energy saving blinds in Chorley, our team can give you lots of useful tips. Using the blinds in the best way increases their capability. Moreover, leaving the blinds open in winter allows maximum sunlight to enter. You can close the blinds when the sun goes down. This traps the heat in the room. In summer you need to do the opposite. Contact Bolton Sunblinds for more information about our energy saving blinds. Thus, our blinds are easy to operate, well-crafted and safe for homes with pets and children. Moreover, our products are sturdy, manufactured from the best of materials, using the latest technology.