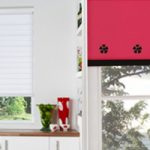 For top-quality energy saving blinds in Bolton, remember Bolton Sunblinds. Turn your home into a warm space with our energy saving blinds and save on energy costs. Our energy saving blinds help to reflect the sunlight and heat outward during the warmer season, and if the weather is cold, the blinds will trap in the heat to help insulate the room. Based on the latest industry figures, you can save up to 15% off your heating bill when you install our energy saving blinds. If you would like to find more, why not pay us a visit?
Bolton Sunblinds is an established company with more than four decades of experience. In Bolton, energy saving blinds are effective, and they are most certainly a good investment. Our energy saving blinds are also specially coated so they can act as a perfect barrier against the heat. Our expert team have excellent product knowledge and they will be pleased to assist with your purchase. We offer a large number of options and accessories when it comes to blinds, whether it's roller blinds or child safety items –  we have everything under one roof. Plus, we are so confident about the products that we sell our customers that we have a five-year guarantee on them while most, if not all other companies offer just one year. Whether it's a conservatory or a bedroom in your home, we can help you minimise your energy bill with our attractive blinds. Plus, with the range of blinds we have on offer, including energy saving blinds, you can determine the amount of fresh air and sunlight that you would like inside the house, and protect your privacy.
For the best of the best energy saving blinds in Bolton, speak to our professionals. Ninety per cent of our business comes from word of mouth, so we know the level of service you will receive from our team. If you would like more information about our energy saving blinds, contact Bolton Sunblinds today. Take advantage of our amazing service and prices to keep your home temperature just right!