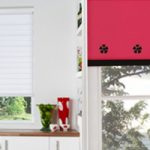 Energy saving blinds in Astley Bridge offer more than one benefit. They have block out fabric to keep excess light out of the room. Furthermore, they are also attractive and will enhance the look of any room. The great thing about these blinds is that they can save you money on your energy bills. The fabrics for these blinds have a special coating on one side. Heat and sunlight reflects off this coating during warmer weather. Conversely, in colder weather, this same coating retains the warmth inside the room. This is an excellent insulation measure. Furthermore, you'll save up to 15 % on your heating bills by using these blinds.
Useful for any room in your home in Astley Bridge, energy saving blinds are a worthwhile investment. Hence, we use ER3 fabrics in Perfect Fit frames for our energy saving blinds. They work well because the perfect fit frame holds the fabric in place much closer to the actual windowpane. The energy saving fabric then acts as an additional barrier against heat loss. We offer a wide range of different energy saving blinds. Consider our energy saving blinds for their excellent qualities. You will also receive an excellent 5-year guarantee for the blinds and their fitting. We take great pride in offering an excellent quality service with products that match.
Energy saving blinds in Astley Bridge are ideal for your home. For more details about our energy saving blinds, contact Bolton Sunblinds today. Furthermore, you are also welcome to visit our showroom and have a look at our extensive range. We offer a mobile service. Thus, you are welcome to schedule a site visit and our team can discuss your preferences for your new blinds. Since 1968, we continue to offer our clients excellent quality blinds to suit their needs. In addition, our prices remain highly competitive.  We are proud of our reputation for both excellent quality and service.