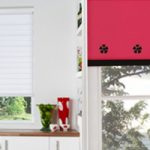 Energy saving blinds in Horwich will assist in reducing your heating bill. These blinds are designed to increase the R-value of your window, without compromising on esthetics. Most blind provide a modicum of insulation by trapping a mass of air. This mass of air does not flow through the home, and as such, it does not transfer the cold from the window into the room. Energy saving blinds take this concept a step further by insulating the window blinds themselves. This means that the air between the blinds and the window is immobilised, and then the blind does not allow heat transfer between that mass of air and the rest of the home.
For many homes in Horwich, energy saving blinds are an ideal solution for extra insulation. The most common and inexpensive insulating blinds are the roman shades. They use a layer of insulation to protect from heat transfer. Roman shades can be custom made, and, if you are handy with a sewing machine, they can be a DIY project. On the other hand, you have cellular shades. These blinds are more complex and high tech than roman shades, and they can provide a higher R-value
Cellular shades are great if you are looking for energy saving blinds in Horwich. They are built using hexagons, which are much more efficient at trapping air and not allowing it to circulate through the home. This cellular structure is similar to that of traditional insulation such as polyurethane foam. The concept here is simple: the more you can compartmentalise air in a space the higher to R-value of that space. This is why you also have double honeycomb designs, which are even more effective than regular designs that have a single column of honeycombs or hexagons. If you'd like to find out more about energy saving blinds and their pricing, contact Bolton Sunblinds today. We can help you find the most energy efficient solution for your home, at the best price. Browse through our extensive range of quality blinds and find the perfect energy saving blinds for your home.