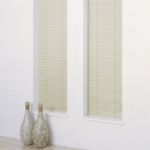 Using Venetian blinds in Wigan is a great alternative to having curtains on your window. Not only are they less bulky but also they have a simplicity to them that may not always be present in curtains. You can get the perfect Venetian blinds for your home from Bolton Sunblinds, a family-run business that offers a dedicated window fashion service to suit your style and preference. From contemporary to traditional blinds, we stock a variety that will transform your home in a way that you wouldn't have known possible. The blinds you choose will be fitted for your window perfectly, and are available with a 5-year guarantee, including fitting.
As wide a variety as there is, you can never go wrong with this particular set, and here's why. In Wigan, Venetian blinds offer a warm feel to the room, since they come in wooden as well. They bring about the harmony of nature into any living space, providing both comfort and style at one go. For those who are more into a contemporary style, the Venetian blinds are perfect as they come with aluminium slats. If you prefer something with colour and would like an eclectic feel to the room, you'll be happy to know that we have a large variety of colours to choose from, ranging from the bold ones to the more delicate shades. Additionally, Venetian blinds are child safe in that they come with added safety enhancements such as the Monowand that contains the control chord inside the tilting wand. This prevents any chances of strangulation. All Venetian blinds at Bolton Sunblinds are compatible with the Perfect Fit system.
Choose Venetian blinds in Wigan for a stylish new look in your home. If you would like to know more about the Venetian blinds we have on offer, contact Bolton Sunblinds today. Not only will you be getting colour-coordinated cords and matching toggles, but you'll also have matching sculptured pelmet to cover the headrail. We also stock a range of fabrics. All our staff is properly trained to fit and install your blinds properly for true peace of mind.