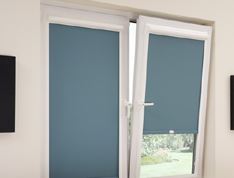 Searching for Perfect Fit Blinds In Bromley Cross? you need the expertise of the premier blind specialists in the Bolton area; providing high quality service at really affordable prices for domestic and commercial customers. Offering a dedicated service for all window fashion, you won't fail to be impressed with the expertise, enviable reputation and impressive range of products.
From Bromley Cross to throughout the Metropolitan Borough of Bolton, when you want perfect fit blinds, Bolton Sunblinds Centre are the company to choose. Family run, they have been established since 1968, quickly cementing their position as the prefered blind specialists in the area. Offering unbeatable 5 year guarantees on all products and fittings-as opposed to the regulation 1 year many blind companies offer-their service is an attractive advantage over their competitors.
Perfect fit blinds in Bromley Cross are an extremely popular option; utilising the space between the glass surface and depth of the glazing bead. Versatile, they can be fitted to side, opening, skylight and conservatory windows. In addition, perfect fit blinds can be made as Pleated, Roller or Venetian blinds. Contemporary, match them with designer style fabrics and see how they transform any room in your home-spectacularly!