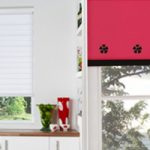 You may be interested in energy saving blinds in Westhoughton because of their wonderful energy efficient properties. They offer a unique combination of good looks and specialised technology for perfect insulation for your home. Reducing your energy bills up to a huge 15 %, energy saving blinds play a significant role in conserving the energy in your home. Cleverly designed to keep heat out in the summer, they will also keep heat in when you need it in winter, giving you better climate control and much needed savings on your energy bills.
When you want to conserve energy in your home in Westhoughton, energy saving blinds are available at Bolton Sunblinds. We have an exciting range of energy saving blinds that will not only help in reducing your energy costs, but will also look great in any room in your home. A large number of our energy saving fabrics have special coatings on the reverse side. This serves a dual purpose by helping to reflect sunlight and heat outwards during warm weather, and by trapping in the heat when it is colder to help insulate the room. We also have a wide range of energy saving blinds available in various fabrics that include PF, SPC, ESP and ASC. Using perfect fit frames, combined with energy reducing fabric, you can be sure that the energy saving blinds you receive for your home will do the trick.
Energy saving blinds in Westhoughton are manufactured by a well established and professional company. For more information about our energy saving blinds, or to request a quote, contact Bolton Sunblinds. As a local company, providing top quality products and service to our clients since 1968, we offer a level of personal service that is hard to beat. We are so sure of our quality, we offer an unbeatable 5 year guarantee on all our products and fitting! Take advantage of our special offers where you can buy 3 blinds and get the 4th one free. We can also offer you up to 30% discount off any product. Change the look, and feel of your home with stunning energy saving blinds from Bolton Sunblinds.