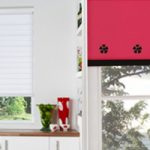 Energy saving blinds in Parbold can help you save money.  When you have a conservatory with huge glass windows, it tends to let the heat out and the cold in. Any curtains or blinds will not alter this. The room is stunning but the room is too hot or too cold to use with comfort. Installing energy saving blinds will change all that. They come in a large range of colours and designs so choosing the exact blinds to suit your home is  easy. They are useful throughout your home and will save on your energy bills. They are available in a wide range of materials. These include reasonably priced trendy materials to luxuriously woven, elegant fabrics. In the summer they will keep the room at a constant, comfortable temperature. This saves money on the air-conditioning and heating bills.
When you need your windows covered in Parbold, energy saving blinds will enhance the look of your home. You can select the perfect style for your decor. There are beautiful blinds for conservatory roofs as well as large expanses of glass windows. Without energy saving blinds, the heat will dissipate through the windows even if they are double glazed. The blinds have a special coating that makes them superb at keeping the temperature constant. This can save up to 15 % in energy costs. Not only is this done with the special coating but also by fitting the blinds close to the window. This forms a further barrier against the loss of heat. By having all the windows covered with energy saving blinds, you reduce the need to heat or cool the room as much as you normally would.
Energy saving blinds in Parbold will be measured and fitted by our expert team. Contact Bolton Sunblinds today for a visit and quotation  for energy saving blinds. We are particularly careful when it comes to child and pet safety. Call us today and start saving.