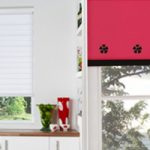 Find out more about our energy saving blinds in Horwich when you pay us a visit. At Bolton Sunblinds, we endeavour to constantly keep ourselves in sync with new products, technologies and materials. A glance through our gallery on the website provides a glimpse of our inventory and gives information about our deals and special offers. Additionally, We have a comprehensive range of products including top quality shutters, blinds, curtains and fabrics. We back our products with a convenient no-quibble 5-year guarantee on parts and manufacture.
For customers in Horwich, energy saving blinds are a great choice for outdoor areas.  While these spaces are warm and comfortable in summer, with natural sunlight available, they can be difficult to heat in winter. Your energy bills can spiral out of control. The solution is our innovative energy saver blinds. Further, they've a special coating on the outside or reverse side. In summer they reflect the heat back to the outside. Additionally, in winter they trap the heat and insulate the area. Hence, these blinds are available in different fabrics.  As such, using these products can save up to 15% on your monthly energy bill.
It's also important to know when to open and close your energy saving blinds in Horwich. When sunny days dawn, get the advantage of natural solar heating by keeping the blinds open. Keeping them closed at night helps to conserve heat inside and prevent cold air from entering. Contact Bolton Sunblinds for more information on our products and services.  Our expert technicians can install them for you. In summer, these blinds allow full control over how much sunlight can enter your room. This helps you save money on cooling and air-con systems.